Image Source: http://cache.kotaku.com
This week we decided to take a funny look at one of our favorite computer toys from around the home: The Nintendo Wii.
There is an exciting new Wii game being released later this year for very old people, here is an exclusive sneak peek:
Image Source: http://www.funny-potato.com
This comes hot on the heels of another highly successful new release - the Wii dishwashing game!
But no other Wii game can rival the intensity and excitement of
"Grab the Sticker":
Image Source: http://s002.radikal.ru
Fresh from Wikileaks, here are the Top Selling Nintendo titles expected for 2011.
Image Source: http://www.infendo.com
There are plenty of videos on YouTube about Wii accidents, but we figured it would be simpler to summarise them into one simple photo collage.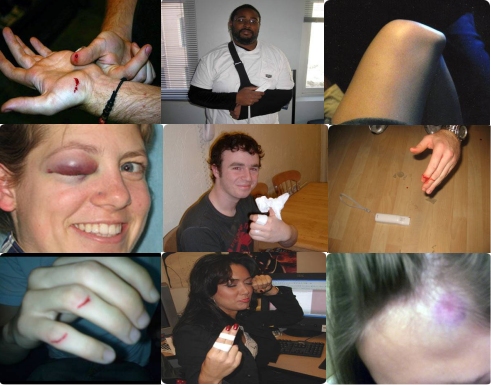 Image Source: http://www.slipperybrick.com
But one Wii accident video which we just couldn't pass up was Hitler breaking his TV with the Wii remote.
(Warning this video contains some colorful language which some people may find offensive).
Finally, here is our all time favourite Nintendo Wii video. It's got mathematics, its got engineering, it's got drama and pathos, it's got a whole lot of Lego pieces!
So why not play some Wii with your besty this weekend, and live life to the full.
Image Source: http://farm3.static.flickr.com
Enjoy,
Big Passy Wasabi