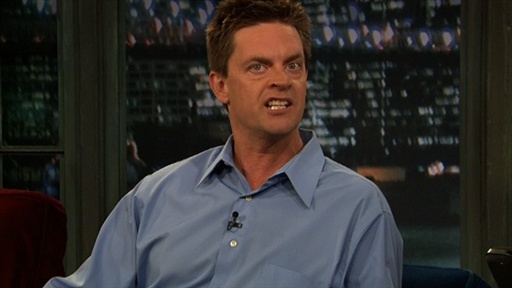 Image Source: http://thumbnails.hulu.com
Jim Breuer is a very talented comedian and singer, much in the vain of Jack Black, but probably even better.
This week we devote our whole Friday Funny to showcasing his awesome talents.
Here is one of his stand up routines about Rock Music and kids.
Here is Jim Breuer doing his AC/DC Hokey Pokey.

(This is really awesome. It sounds exactly like AC/DC!).
AC/DC must have heard about his antics and decided to get him on stage to perform with them at a live concert.
Jim Breuer Radio Interview about performing with AC/DC.
Here is Jim's stand up routine about when he was a kid dressing up as Batman at Halloween.
Here is a more adult oriented routine about sleep deprived mothers.
Finally a very funny routine from Jim all about the hazards of drinking.
That's it for this week.
Enjoy,
Big Passy